About Us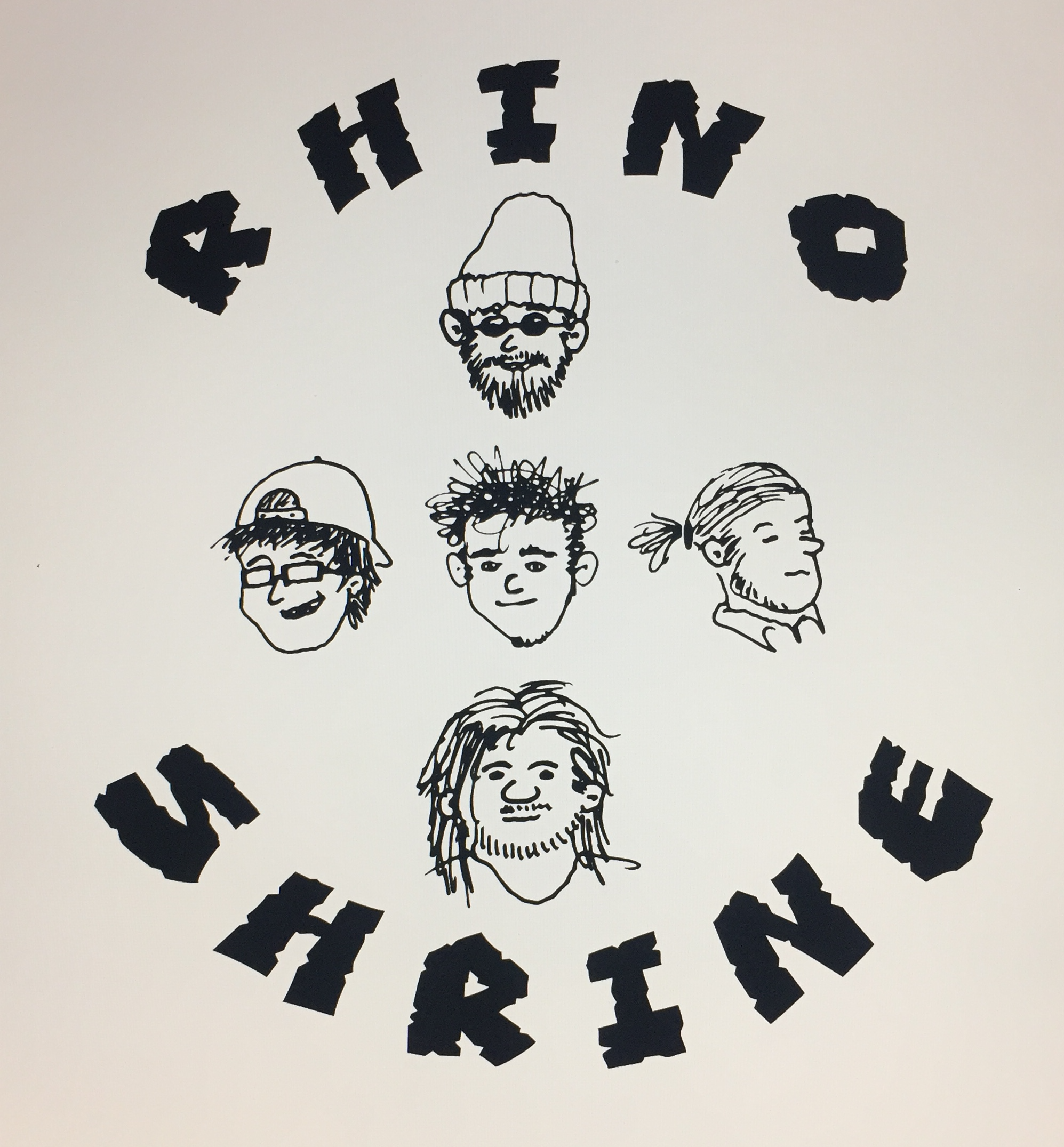 Who We Are
Rhino Shrine is an Alternative/Indie Rock band based around the Twin Cities. With various influences of Ska, Psych Rock, and Funk throughout the band, this five-piece brings an enthusiastic energy to their music which, when combined with their playful yet informed lyrics results in a powerful sound that will keep you on your feet.
Gavin Jarl
Lead Vox and Rhythm Guitar

My name is Gavin Odean Jarl. I play guitar and sing for Rhino Shrine. I like making breakfast for friends, my favorite color is green.
Bud Hjelmberg
My name is Bud and I play guitar. I cannot do cartwheels anymore due to lower back problems, but I'd like be able to again someday.
Adam Trelstad
My name is Adam Trelstad, I play keyboards and trumpet for Rhino Shrine. Don't tell Gavin, but his breakfasts are usually overcooked...
Arphu
Ben Ranney
My name is Ben Ranney, I play the bass. Waffles over pancakes and just to let you know if you look a camera in the eye it'll steal your soul.